ZTM Series
Diameter
4m 4.5m 5m 5.5m 6m 7m
Height
310mm-330mm
Speed
0.2-1rpm (various speed control)
Loading
4000-8000kg
Power required
AC220V/AC110V/AC380V
Top surface
MDF Board / Plywood / Steel Plate / Aluminum Alloy
Control method
Manual / Remote, Clockwise / Counter-clockwise / Stop
Custom Design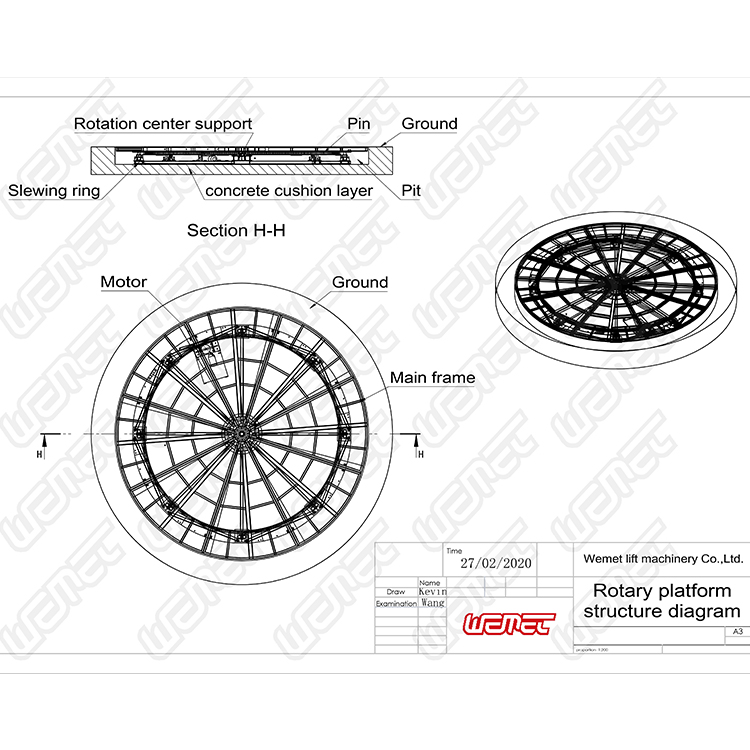 Advantages
1.Car turntable is a kind of equipment which can rotating 90,180,360 degrees.
2.Minimum height of only 310-330mm.
3.It is most suitable for the auto show, the garage door U-turn.
4.Smooth action, simple operation and reliable.
5.Solid product structure, heavy capacity, smooth operation, easy installation and maintenance.
6.It can be designed appropriate load and diameter of platform,according to customer demands.